Sorry, Pre-Registration for has passed.
Manure Management & CAFO Permit Workshop - Ballston Spa
---
Event Details
Date
December 8, 2022
Time
11am - 2:30pm
Location
CCE Saratoga Auiditorium
50 W High St
Ballston Spa, NY 12020
Cost
Registration : $15.00
(addl attendee $15.00 ea.)
Host
Central New York Dairy and Field Crops
Erik Smith
315-219-7786
email Erik Smith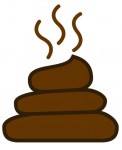 Lunch included. Registration will closed on Monday, November 30 or when the registration limit of 45 people is reached.
CCA credits available (1.5 Soil and Water Mgmt., 1.0 Nutrient Mgmt.)
This event will count as a DEC-approved manure applicator training for CAFO permitees.
CAFO General Permit (ECL SPDES GP-0-22-001)
PRO-DAIRY experts will discuss the following:
An overview of the new CAFO general permit requirements (ECL SPDES GP-0-22-001)
The fertilizer value and N-credits from manure
Opportunities for utilizing food waste (co-digestion) for energy and nutrient recycling
Green House Gas mitigation options during manure storage
Manure storage options and solutions


Upcoming Events
Dairy Technology Tuesdays
January 10, 2023
January 17, 2023
January 24, 2023
January 31, 2023
February 7, 2023
February 14, 2023
February 21, 2023

This seven-part webinar series offers cutting edge information about dairy technology from industry experts. If you are thinking about incorporating new technology or have already implemented innovative technology, this series is for you.
Introductory QuickBooks Training for New and Beginning Farmers - Fonda
January 24, 2023
January 31, 2023
February 7, 2023
February 14, 2023

Fonda, NY
4 Week Hands on Introductory Course to QuickBooks.
Mental Health First Aid Training
February 8, 2023
April 21, 2023

Free event with lunch included. Two locations to choose from in the region, and more on the FarmNet website.
Announcements
Spotted Lanternfly
Lycorma delicatula
, or Spotted Lanternfly (SLF), is an invasive plant hopper from Asia and is an agricultural pest. In the United States, it was first found in Pennsylvania in 2014. Spotted Lanternfly has been found in New York State on Staten Island, all New York City boroughs, Long Island, Port Jervis, Sloatsburg, Orangeburg, Ithaca, Binghamton, Middletown, Newburgh, Highland, and the Buffalo area. SLF threatens the agriculture and forestry industries, and is also a nuisance pest. The nymphs and adults feed on over 70 different plants, but is especially detrimental to grapes, a black walnut, hops, maple trees and apples. New York State Ag and Markets supported CCE efforts to help bring awareness to communities and we developed this Public Service Announcement and would appreciate you sharing it with your member lists.



Sign Up for Our Weekly E-Newsletter
We send out a bi-weekly e-newsletter that has announcements, upcoming programs, and opportunities for you! Registration is quick, easy, and free.
Click here to sign up today!
CCE Livestock Program Work Team
See the
Livestock Program Work Team website
for news, upcoming programs, and NYS Slaughterhouse Map.