Sorry, Pre-Registration for has passed.
Artificial Insemination Training Course
---
Event Details
Date
December 12 - December 13, 2022
Time
9am - 3pm each day
Location
Insight Dairy, LLC
682 Newville Rd
Little Falls, NY 13365
Cost
Registration : $400.00
(addl attendee $400.00 ea.)
Host
Central New York Dairy and Field Crops
Ashley McFarland
315-604-2156
email Ashley McFarland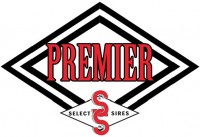 The A.I Training Course Application PDF below needs to be filled out and received by us before the course date. It can be mailed to Ashley McFarland at 5657 State Route 5, Herkimer, NY 13350, or emailed to cnydlfc@cornell.edu. Call 315-866-7920 with any questions.
Space is limited to the first 14 registrants.
Mr. John Jacobs, from select sires will be teaching the two day DIY Artificial Insemination (AI) in Cattle course. The course includes both classroom and practical components. The DIY Artificial Insemination in Cattle is designed for those wishing to perform AI in their own cattle.
Key learning includes:
Understanding safe semen handling and AI technique
Carry out the correct AI techniques
Practicing on live cattle
Class Schedule:
Day one:
9:00am -11:00am: Training video and questions
11:00am - 12:00pm: Practice AI technique with practice tracts
Noon: Lunch / break
12:30 - 3:00pm: Practice equipment handling and AI practice with cows
3:00pm: Dismiss
Day two:
9:00am - 12:00pm: Practice with cows / equipment handling as needed.
Noon: Lunch / break
12:30 - 3:00pm: Practice with cows / equipment handling as needed.
3:00pm: Dismiss
The use of cell phones and/or cameras is not permitted throughout the training and please wear a mask. Please bring work clothes and boots for practical application sessions.


Upcoming Events
Dairy Technology Tuesdays
January 10, 2023
January 17, 2023
January 24, 2023
January 31, 2023
February 7, 2023
February 14, 2023
February 21, 2023

This seven-part webinar series offers cutting edge information about dairy technology from industry experts. If you are thinking about incorporating new technology or have already implemented innovative technology, this series is for you.
Introductory QuickBooks Training for New and Beginning Farmers - Fonda
January 24, 2023
January 31, 2023
February 7, 2023
February 14, 2023

Fonda, NY
4 Week Hands on Introductory Course to QuickBooks.
Mental Health First Aid Training
February 8, 2023
April 21, 2023

Free event with lunch included. Two locations to choose from in the region, and more on the FarmNet website.
Announcements
Spotted Lanternfly
Lycorma delicatula
, or Spotted Lanternfly (SLF), is an invasive plant hopper from Asia and is an agricultural pest. In the United States, it was first found in Pennsylvania in 2014. Spotted Lanternfly has been found in New York State on Staten Island, all New York City boroughs, Long Island, Port Jervis, Sloatsburg, Orangeburg, Ithaca, Binghamton, Middletown, Newburgh, Highland, and the Buffalo area. SLF threatens the agriculture and forestry industries, and is also a nuisance pest. The nymphs and adults feed on over 70 different plants, but is especially detrimental to grapes, a black walnut, hops, maple trees and apples. New York State Ag and Markets supported CCE efforts to help bring awareness to communities and we developed this Public Service Announcement and would appreciate you sharing it with your member lists.



Sign Up for Our Weekly E-Newsletter
We send out a bi-weekly e-newsletter that has announcements, upcoming programs, and opportunities for you! Registration is quick, easy, and free.
Click here to sign up today!
CCE Livestock Program Work Team
See the
Livestock Program Work Team website
for news, upcoming programs, and NYS Slaughterhouse Map.