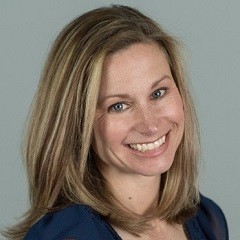 Nicole Tommell
Area Ag Business Management Specialist/Team Leader
CCE Herkimer County
5657 State Route 5
Herkimer, NY 13350
cell 315-867-6001
fax 315-866-0870
email Nicole
Nicole received her Bachelor of Technology in Ag Business Management from SUNY Cobleskill and her Masters of Agricultural Education from North Carolina State University. She was a Visiting Instructor at SUNY Cobleskill, teaching a myriad of ag business and animal science courses. She is co-owner of a diversified cattle operation, a past president of the NY Angus Association, and actively involved in FFA and 4-H.


Upcoming Events
Perspectives on the Opportunities and Impacts of Solar Installation in Agricultural Areas
September 28, 2023
October 12, 2023
October 26, 2023
November 9, 2023
November 22, 2023

This five part series will address the topic from multiple perspectives and help to identify the opportunities and challenges as well as currently know best practices for integrating the need for renewable energy with other economic and social factors.
Veterinarian Talk: Goat Husbandry and Health
October 15, 2023
Cortland, NY
Free, but pre-registration required due to limited seating.
Agritourism Monthly Workshops
September 18, 2023
October 16, 2023
November 20, 2023
December 18, 2023

Are you thinking of starting an agritourism business or are you currently operating one? Join our monthly lunch-hour, workshop virtual series and learn how to grow your agritourism business!
Announcements
Sign Up for Our Weekly E-Newsletter
We send out a bi-weekly e-newsletter that has announcements, upcoming programs, and opportunities for you! Registration is quick, easy, and free.
Click here to sign up today!
Spotted Lanternfly
Lycorma delicatula
, or Spotted Lanternfly (SLF), is an invasive plant hopper from Asia and is an agricultural pest. In the United States, it was first found in Pennsylvania in 2014. Spotted Lanternfly has been found in New York State on Staten Island, all New York City boroughs, Long Island, Port Jervis, Sloatsburg, Orangeburg, Ithaca, Binghamton, Middletown, Newburgh, Highland, and the Buffalo area. SLF threatens the agriculture and forestry industries, and is also a nuisance pest. The nymphs and adults feed on over 70 different plants, but is especially detrimental to grapes, a black walnut, hops, maple trees and apples. New York State Ag and Markets supported CCE efforts to help bring awareness to communities and we developed this Public Service Announcement and would appreciate you sharing it with your member lists.



CCE Livestock Program Work Team
See the
Livestock Program Work Team website
for news, upcoming programs, and NYS Slaughterhouse Map.