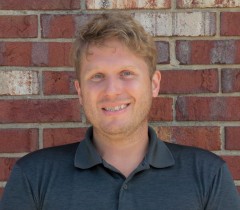 Erik Smith
Area Field Crop Specialist
CCE Herkimer County
5657 State Route 5
Herkimer
cell 315-219-7786
email Erik
Erik has 15 years of experience conducting agricultural research and educational outreach as a graduate student and extension professional. As a Finger Lakes native with grain and forage crop experience gained on his family's farm, he brings his knowledge to New York's agricultural community. Erik earned his BA from SUNY Oswego in Biology and his MS and PhD from Cornell University in Entomology.
Upcoming Events
PPP2/ EIDL Loan Advance/ Expansion of CFAP 1
January 26, 2021
Join Liz Higgins (Eastern NY Hort Team Ag Business Specialist), Myron Thurston (CCE Madison AED & Marketing Specialist) and Nicole Tommell (Farm Business Specialist, CNYDLFC) for an update on the Paycheck Protection Program Draft 2 as well as the EIDL advance grant for small businesses that opened on 1/17/2021. Additionally, the extension of CFAP 1&2 for specific agricultural areas that were not currently eligible for payments previously will be commented on during this time period.
Small Scale Food Processing Workshop
January 27 - January 28, 2021
If you are considering a new food processing business, or growing the one that you already have, then this workshop is for you!
Annie's Project: Risk Management for Farm Women
February 1, 2021
February 4, 2021
February 8, 2021
February 11, 2021
February 15, 2021
February 18, 2021
February 22, 2021
February 25, 2021
March 1, 2021
March 4, 2021
March 8, 2021
March 11, 2021

Announcements
No announcements at this time.